About onetec communications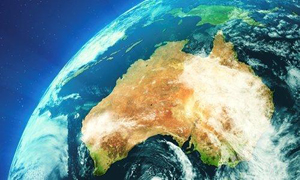 ONETEC Communications was established in 2001 following the closure of Telstra's PABX Service Division. Having formed alliances with qualified service technicians, ONETEC promises to provide outstanding business telecommunications, labour and services.
Since 2001, ONETEC Communications has become one of Australia's largest independent multi-vendor suppliers of telephone systems and technical engineers. With over 35 experienced contractors nation-wide, we are able to service and support the needs of both small and large corporations.
In addition, ONETEC has become a Carrier Service provider, with the ability to supply telephone lines and internet connections using mainstream carriers such as Telstra, Optus, AAPT/iinet and Engin wholesale; all built under the same platform.
As a reseller of these mainstream carriers, ONETEC can deliver tailored, innovative and cost effective solutions to meet the individual needs of our clients.
With ONETEC Communications, you are investing in sophisticated workmanship, technical support, fast, quality service and friendly and reliable people available to you 24/7. We offer an extensive range of goods and services for your business. We specialise in:
PABX and Key system installations

Maintenance with 24-hour onsite assistance

Voice and Data and Electrical cabling
Internal and External communication Facilities management

Carrier Connections and Ordering from Telstra, Optus, AAPT/iinet & Engin

Key System dealers of LG Aria, NEC, Panasonic PBX telephone systems
VOIP telephony dealers of Epygi PBX systems

Voicemail and Unified Messaging systems

DECT Wireless solutions for voice and data
Headset dealers of GN Netcom and Plantronics

Relocating of Telephone Systems

CCTV and Alarms

Rentals and Leasing
Our promise to you is to offer you professional advice and service, the most effective solution to streamline your business, save you money and provide flexibility for your business for the future.